Trekking Arpy Lake (Morgex)
Thursday 17 June
Departure at 09:00, rendezvous at 15:30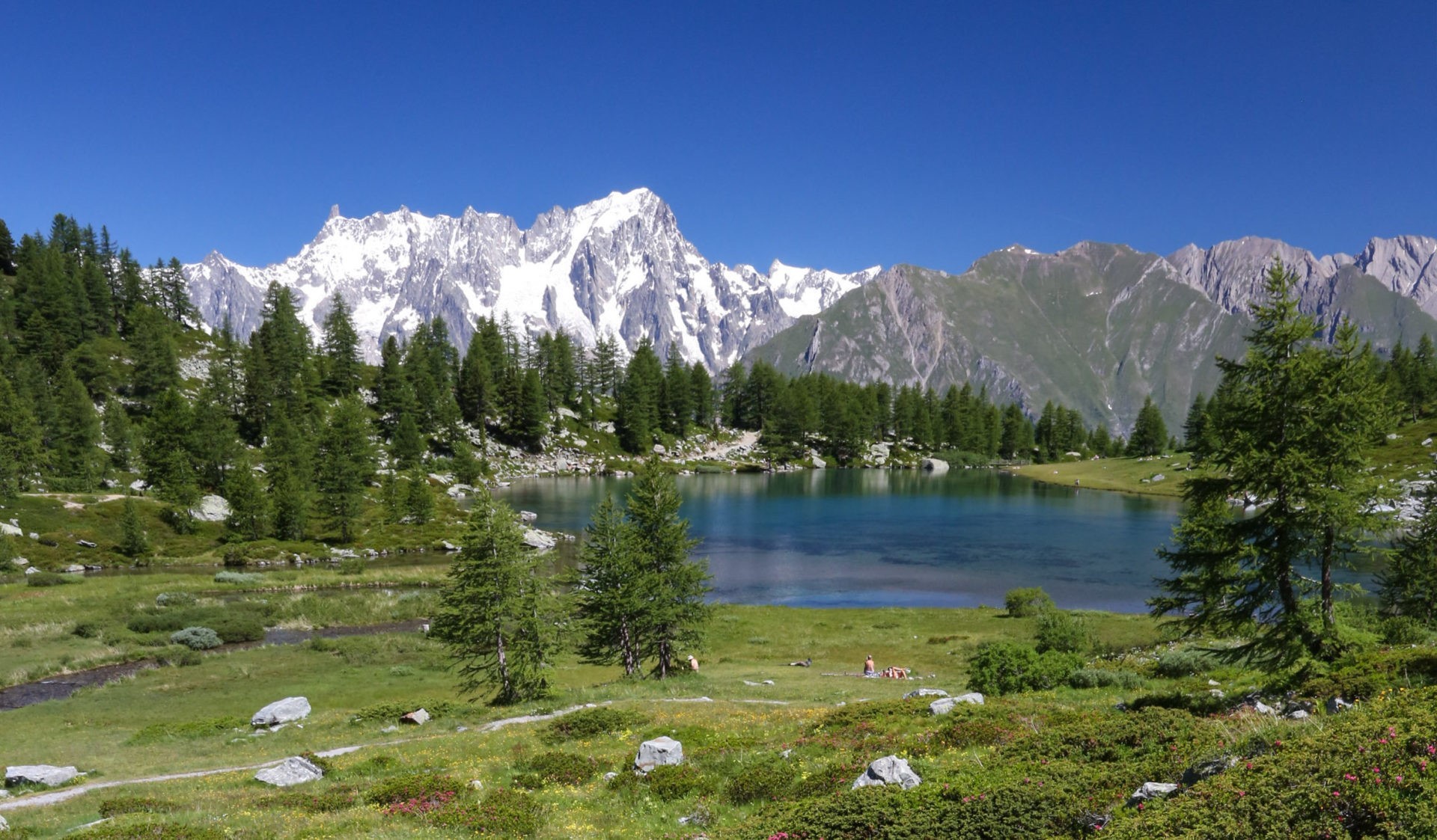 .
Lake d'Arpy
departure at 9.00 a.m. from Aosta, arrival at Colle San Carlo at about 10.00 a.m. from there you take an obvious dirt road (path n° 15) that with a flat path enters the beautiful coniferous forest, easy suitable for everyone immersed in nature with a view of the white mountain, altitude difference 150 meters, height 2066 m, about an hour walk.
At the only fork you come to, you keep left.
The route to Lake Arpy is not of any difficulty and can be covered in total safety by families with small children with pushchairs and bicycles.
Arrive at Lake d'arpy around 11.15 am and leave the lake around 1330 to arrive at the car park around 14.00
.
We leave Morgex at about 15.30 to arrive in Aosta at about 16.00.
Costs: euro 10,00 per person.
 Please note that they remain at the total expense of the tourist, the  costs for tastings and for  the purchase of entrance tickets to Castles, Museums and anything else, provides access and / or visit for a fee.
Paying visits and tastings are not obligatory.
Reservations: Booking Network Tourism info: Tel: +39 3395443364
Bookings close at 7.00 p.m. the previous evening.
It should be noted that the costs for the tastings and for the purchase of entrance tickets to the Castles or Museums remain entirely at the expense of the tourist.
Paying visits and tastings are not mandatory.
Book now
Enter the name, surname and telephone number of the people you are transporting. The telephone number is used by the driver to contact the customer in case of need.